FREE OF
PARABEN
GLUTEN
SULFATE
MINERAL OIL
NUT OIL

VITAMIN A, B, C, D, AND E
SIGNATURE SPRAY TAN
8+ hour set time
LASTS UP TO 10 dAYS
A CUSTOMIZED FULL BODY (OR HALF BODY) SPRAY TAN THAT IS PERSONALIZED JUST FOR YOU. LEAVING YOU ANYWHERE FROM A SUN-KISSED GLOW TO A RADIANT DEEP BRONZE. YOUR CHOICE.
$54
EXPRESS TAN
1-5 HOUR set time
LASTS UP TO 8 DAYS
IN A RUSH? DON'T SWEAT IT…LITERALLY. OUR RAPID RELEASE FORMULA IS PERFECT FOR YOU. After consultation, your Glow Pro will advise you when to shower to achieve your desired color.
$64
HYDRATION INFUSION
TREATMENT
(Does not contain dha)
A soothing, full body hydration and anti-aging treatment that restores moisture to the lipid barrier, to plump and rejuvenate the skin. Using Pradas Glow Skin Essential, a hydration serum for face and body, this treatment infuses all-natural ingredients into the skin to calm, soothe, tone, tighten and boost elasticity to the skin from head to toe. Organic rose balances the skin's pH and reduces redness and inflammation, while hyaluronic acid penetrates into the skin's dermis to bind moisture to plump the skin, peptides and ceramides produce collagen and lock in moisture. Organic chamomile calms and heals, making it the perfect hydration treatment for even the most sensitive skin. 
Leave on for a minimum of 6 hours before showering. Choose from 2 shades.
$35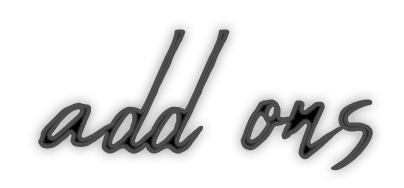 POWDER
A full body hand applied powder is done by your Glow Pro after your spray tan. This will neutralize the odor of the tan, as well as ensure that it stays in place throughout the night/ day. We highly recommend this with our 8 hour set especially if you will be sleeping in this over night.
+$10
TONER
toner is a ph balancing primer that is applied prior to your tanning session. toner will gently exfoliate to remove any excess oil OR other daily build up that could still be left over AFTER YOUR shower. IT also adds back moisture to the skin. balancing the skin's ph is important for an even application, Ensuring that YOUR tan will MAINTAIN ITS color. 
+$5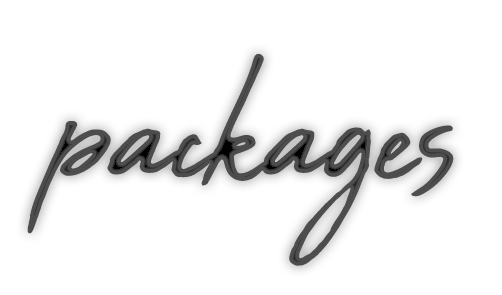 BASIC BABE
INCLUDES TONER AND DRYING POWDER
EXPIRES IN 1 YEAR. SAVINGS OF 20%
| | | |
| --- | --- | --- |
| TANS | SIGNATURE SPRAY TAN | EXPRESS tAN |
| 3 | $165 | $189 |
| 6 | $331 | $379 |
| 9 | $496 | $568 |
BASIC BABE
INCLUDES TONER
AND DRYING POWDER EXPIRES IN 1 YEAR. SAVINGS OF 20%
SIGNATURE SPRAY TAN
3 TANS   $165
6 TANS   $331
9 TANS   $496 


EXPRESS TAN
3 TANS   $189
6 TANS   $379
9 TANS   $568

GLOWING BRIDE
GET READY TO LOOK AND FEEL FLAWLESS ON YOUR DAY.INCLUDES 2 SIGNATURE AIRBRUSH TANS + DRYING POWDER + TONER.
$110 (save 20%)
SHOW STOPPER
YOU WANT IT ALL... YEAH US TOO. THIS PACKAGE IS FOR OUR GLOW BABIES WHO CAME PREPARED. WE SEE YOU GIRL. INCLUDES 2 SIGNATURE AIRBRUSH TANS WITH DRYING POWDER + TONER, AND 2 HYDRATION TREATMENTS
$166 (save 20%)
BOSS BABE
THIS PACKAGE IS FOR ALL OUR BOSS BABES. YOU DESERVE TO FEEL AS GOOD AS YOU LOOK. SO LETS DO THIS. THIS INCLUDES 5 SIGNATURE/ OR EXPRESS AIRBRUSH TANS + DRYING POWDER + TONER, AND 5 HYDRATION TREATMENTS. (NO EXPIRATION)
5 signature TANs  $416 (save 20%) 
5 express TANs  $532 (save $20%)